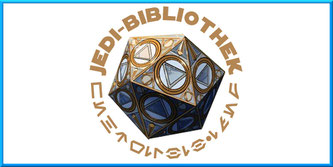 Die Jedi-Bibliothek  hat die Ankündigungen für die 15. Kalenderwoche 2015 bereitgestellt. In Deutschland erscheint kein Produkt und in den Vereinigten Staaten von Amerika acht Produkte. Diese sind nachfolgend aufgeführt:
 Deutschland
USA
Buch - Shakespeare - Episode I - The Phantom of Menace

Buch - Lego - Star Wars in 100 Szenen
Buch - Episode VI - Rad Along Storybook (mit CD)
Buch - SWR - Ultimate Factivity Collection
Buch - Lego - Ultimate Sticker Collection
Buch - SWR - Fight the Empire (Kinderbuch)
Buch - Use the Force (Kinderbuch)
Comic - Star Wars: Darth Vader #4
Weitere Informationen zu den Ankündigungen findet ihr auf Jedi-Bibliothek.